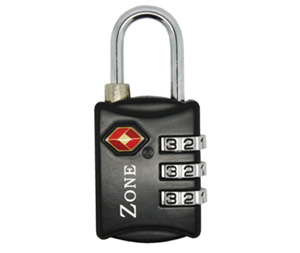 Padlocks, Standard Security,
TSA – Luggage Combination Padlock
The TSA series combination padlock is approved by the Travel Sentry Administration. It has a 3mm steel shackle and is suitable for most travel bags and suitcases. TSA approved locks allow luggage to be unlocked and inspected by security authorities globally, without damage to the lock or case.
For more details on Travel Sentry, see www.travelsentry.org

Padlocks

Recommended by leading airlines

Cast metal body

Attractive and durable coloured finishes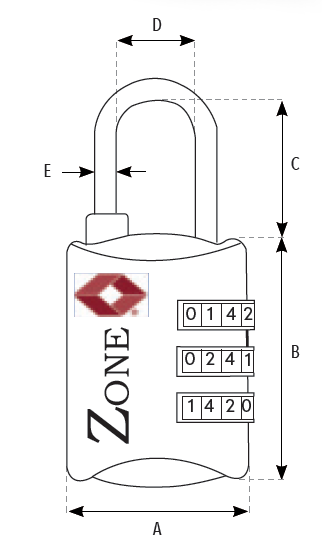 Product Specifications (mm)
| | | | | | | | | | | | |
| --- | --- | --- | --- | --- | --- | --- | --- | --- | --- | --- | --- |
| Stock Ref. | A | B | C | D | E | F | G | No. Dials | Finish | Pack Style | Combination |
| TSA302Y | 26.5 | 36 | 19 | 11 | 3 | 19 | 14 | 3 | YELLOW | Visi-pack | 3 dials x 10 digits |
| TSA302B | 26.5 | 36 | 19 | 11 | 3 | 19 | 14 | 3 | BLACK | Visi-pack | 3 dials x 10 digits |
| TSA302G | 26.5 | 36 | 19 | 11 | 3 | 19 | 14 | 3 | GREEN | Visi-pack | 3 dials x 10 digits |