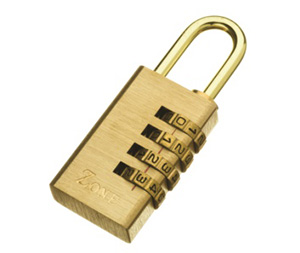 Padlocks, Standard Security,
24 Series – Brass Combination Padlock
The 24 series combination padlocks offer the convenience of security without having to carry keys. The 3 x 10 / 4 x 10 digit code system is easily reset to your own personal combination (see instruction leaflet). Available in 3 body sizes, constructed in solid brass, these products are attractive enough for use on luggage or other personal property, and are also robust enough for use on toolboxes.
Padlocks

Solid brass shackle

Re-settable combinations

3 and 4 dial variants

Standard Security

Solid brass body

3 body services

Visi packaging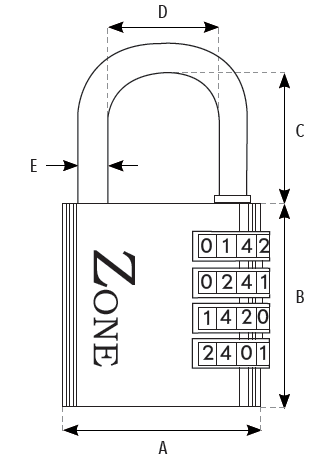 Product Specifications (mm)
| | | | | | | | | | | | |
| --- | --- | --- | --- | --- | --- | --- | --- | --- | --- | --- | --- |
| Stock Ref. | A | B | C | D | E | F | G | No. Dials | Finish | Pack Style | Combination |
| 24/20-3/V | 20 | 30 | 21 | 9 | 3 | 9 | 14 | 3 | SATIN BRASS | Visi-pack | 3 dials x 10 digits |
| 24/30-3/V | 29 | 41 | 26 | 13 | 4.5 | 12 | 16 | 3 | SATIN BRASS | Visi-pack | 3 dials x 10 digits |
| 24/30-4/V | 29 | 49 | 26 | 13 | 4.5 | 12 | 16 | 4 | SATIN BRASS | Visi-pack | 4 dials x 10 digits |
| 24/40-4/V | 37.5 | 49 | 31 | 18 | 6.5 | 12 | 16 | 4 | SATIN BRASS | Visi-pack | 4 dials x 10 digits |